About Us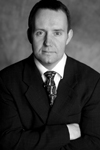 Derek Smoluk
Derek has lived the majority of his life in the Kamloops, British Columbia area and is a happily married father of 3 children. He is an active volunteer with Ducks Unlimited Canada and Kamloops Minor Hockey. Derek is a former director of the Society of Notaries Public of British Columbia.
In his spare time, he enjoys boating, motorcycle riding, and skiing with family and friends in Kamloops' numerous recreational areas.
Derek's office is staffed with a number of knowledgeable, experienced and reliable notarial assistants to help you.
---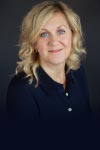 Leslie Madore
Leslie Madore grew up in Pritchard, British Columbia, and moved to Vancouver to pursue her education where she obtained a Bachelor of Arts degree from UBC and a Master of Arts from Royal Roads University. She spent the first part of her professional life managing programs and services for not-for-profit and community-based organizations. After completing the Master of Arts in Applied Legal Studies Program with Simon Fraser University and the practical training with the Society of Notaries Public of British Columbia in 2019, she joined Derek's office as a Staff Notary. She enjoys skiing, running and hiking in and around Kamloops.